A getaway at the perfect time.
What a fun and quick trip.
We dropped the kids off Thursday evening at aunt Teresa & uncle Denny's, and we were off.
Destination: eventually Las Vegas
We had such a fun time getting there. We stopped Thursday night in Hurricane and went to Zion National Park Friday morning. I love Zion, it's one of my favorite places on the whole earth. That canyon is so magnificent and amazing.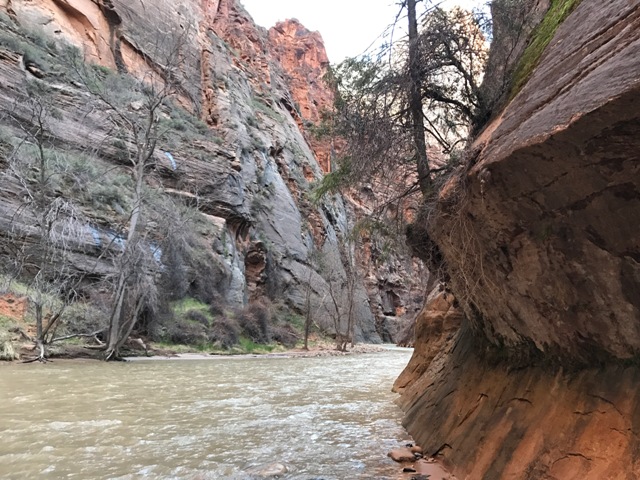 A road trip to Las Vegas is fun all, but taking a break halfway through was so nice. Friday morning we went into Zion and spent the morning going on walks. We did the river walk from the Temple of Sinawava up to where the narrows start. The water was a much higher than it normally is, and there was a very cool waterfall coming over one of the cliffs. It was so amazing.
After we finished the river walk, we ended up walking all the way down to the grotto area. We didn't count but I think we walked between five and six miles that morning. It was so nice to get out and stretch the legs.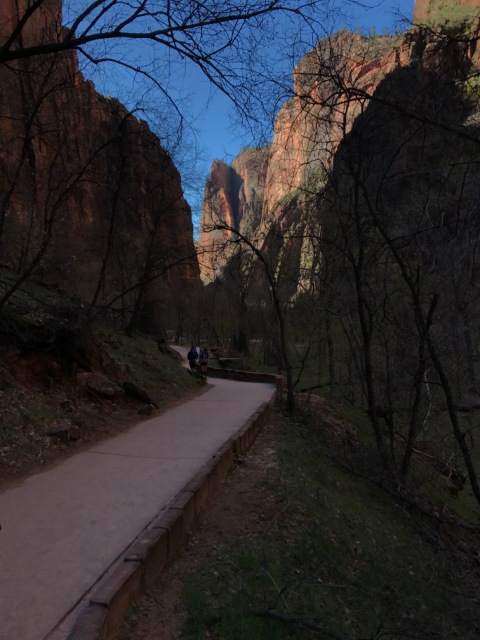 After Zion, we journeyed into St George and had a HUGE lunch at Poncho and Lefty's, one of Katie's favorite places to eat.
The trip into Vegas was fairly uneventful, except for me missing the closest exit after being notified that a bathroom break was needed.
I have to say, going on a trip with Katie was so fun, and not having a schedule to keep, or being able to just take our time getting to Vegas, and making up the agenda as we went, was so much fun. It was so relaxing a wonderful break.
Vegas
The Las Vegas strip is pretty impressive and our room at the Bellagio didn't disappoint. It was really cool to be able to see the fountain show from up above.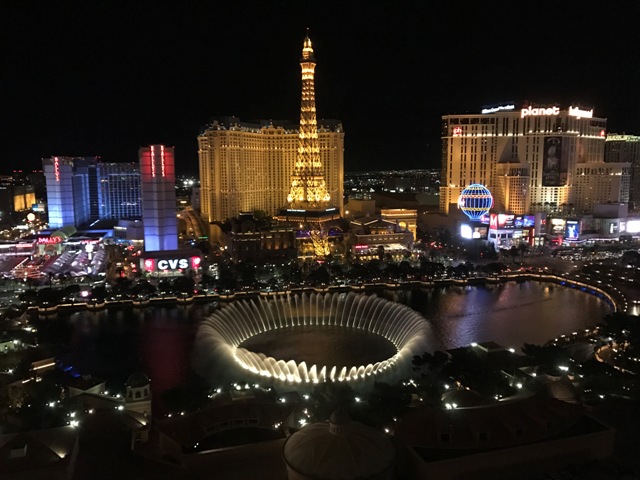 The reason for the trip was a conference for my mortgage company. We arrived Friday and the conference didn't started until Monday, so we had a few days to hang out together. I was most excited to visit the Bass Pro shops.  A must do when you go to Vegas. We also spent time at the pool, took a sightseeing tour of suburbia and spent a little time in CostCo. One thing we never did was go hungry. Gosh we ate a lot.
One of my favorite places to eat is Yama Sushi. All you can eat. Katie and I went there and sat at the bar right in front of the chef. He prepared these delicious rolls as fast as we could eat them. I doubt we were there for over an hour but we put away 12 rolls.
Dinner the next night was at Hot and Juicy followed by a stroll down the streets of Paris for a stop at the pastry shop.
Lunch (or multiple lunches) at Cane's Chicken and our final lunch together was a Nacho Daddy's. Amazing!!!
Sadly, the time came for Katie to fly home Sunday night.
This was such a fun and relaxing get away. Can't wait to have more weekends away with just my beautiful wife.